Major League Baseball has been around since 1903, thus it can't be surprising that it has had its own fair share of memorable moments. There have been various iconic moments which are still spoken about today. You never know when the next historic moment is going to happen. Thus, there is a lot of excitement surrounding the 2023 World Series, as fans are expecting big things. Check out for more details of this event.
Throughout the years, there have been many jaw-dropping moments. However, we have gathered the 8 most memorable moments in MLB history that every super fan should be aware of.
1. Bill Mazeroski's Walk-off Home Run
The only walk-off home run to decide Game 7 of the World Series in more than a century of history was hit by Bill Mazeroski in 1960.
Mazeroski should have been considered as the last player that you would have predicted to hit the game-winning home run in the series that featured the Yankees and Pirates.
However, that's precisely what Mazeroski achieved in front of the home crowd at Pittsburgh's Forbes Field against pitcher Ralph Terry. This ended up producing one of the greatest baseball moments ever.
2. Hank Aaron Home Run Record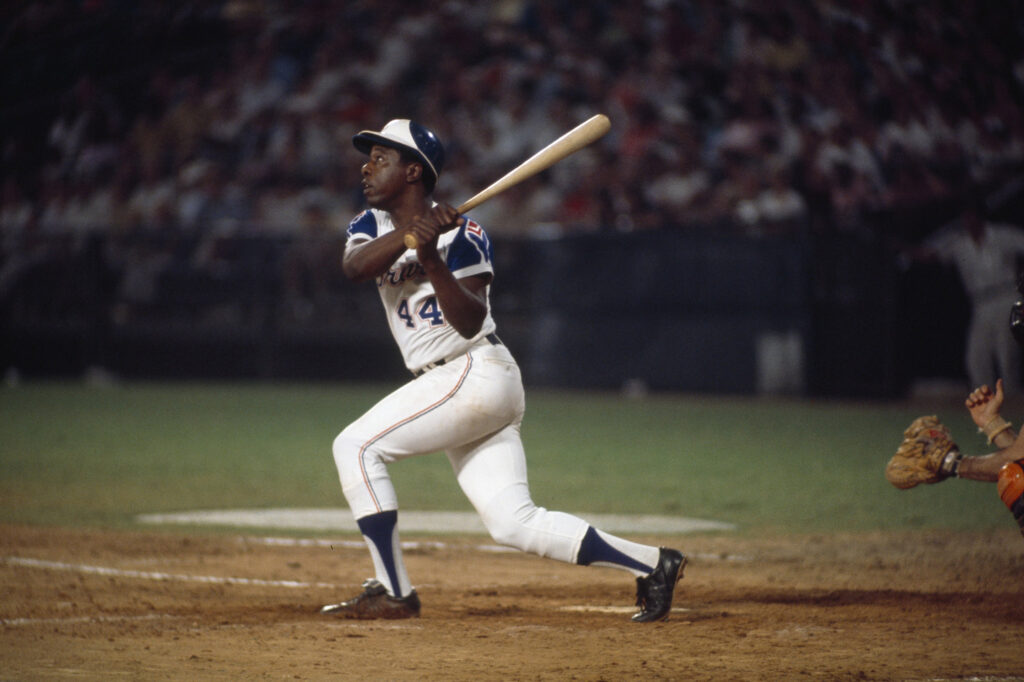 Hank Aaron breaking Babe Ruth's record for most career home runs was one of the greatest baseball moments ever seen. Despite the fact that Babe Ruth may always be the  in baseball history.
The record had stood for more than three decades. Thus, it was a huge accomplishment for a player of color and one of the last major league players to have participated in the Negro Leagues to break it.
The highest home run record is considered one of baseball's most desired records, thus seeing it smashed was a remarkable event. The record now stands at 715 home runs thanks to Hank Aaron.
3. Kirk Gibson's Home Run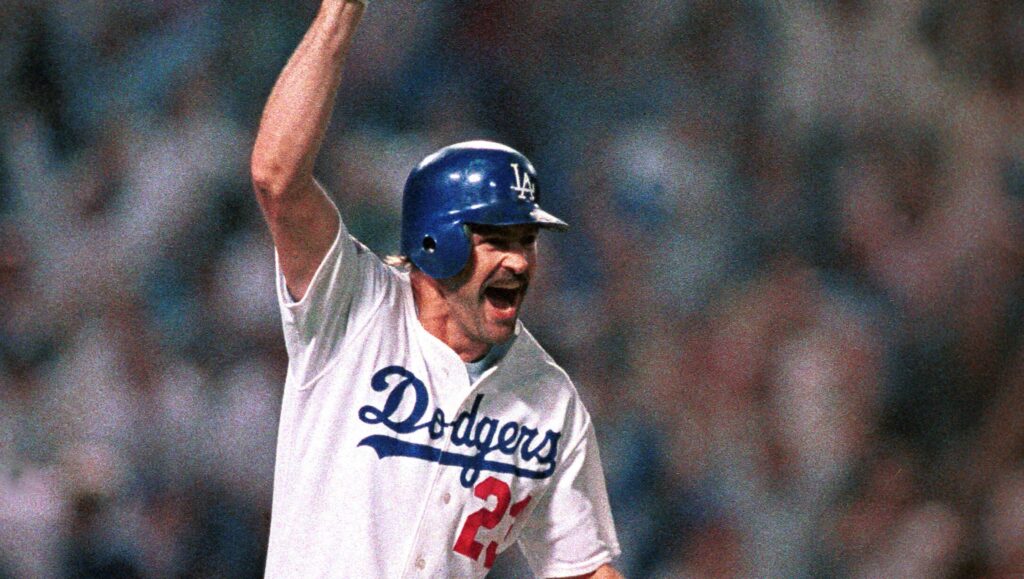 Before the 1988 World Series, Kirk Gibson was dealing with leg issues that prevented him from starting. However, he was needed to take against Oakland's Dennis Eckersley in the final seconds. Eckersley threw around Mike Davis because he didn't think Gibson was accessible, only for Gibson to make it to the plate.
Gibson worked the count to 3-2 before hitting a walk-off home run over the right-field wall and limping across the bases. Gibson's sole plate appearance of the series offered the Dodgers an early 1-0 series advantage on the way to a 4-1 series victory.
4. Peter Rose Breaks Hit Record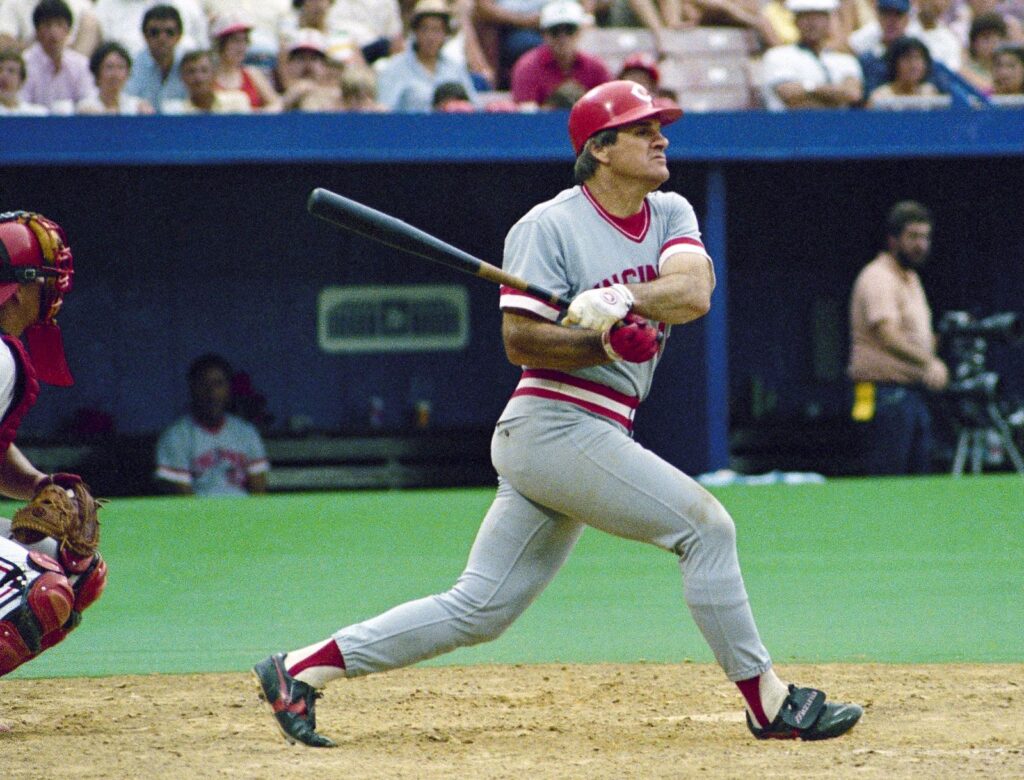 This is considered by fans as one of the greatest MLB moments when it comes to on-field achievements. For over 50 years, Ty Cobb's record of 4,191 career hits stood. Pete Rose, though, finally passed him in September 1985 when he singled to left field against San Diego.
Rose broke a record that was almost probably unbreakable, and players from both  stopped the game to celebrate his success. There have been many MLB rumors, but no one is even close to coming close to breaking this record again.
5. Reggie Jackson's Three Home Run Game
Reggie Jackson hit three home runs against the Dodgers in Game 6 of the 1977 World Series. This is one of the greatest moments in baseball history because all three of his home runs occurred against three separate pitchers.
Jackson earned the nickname "Mr. October" for his three home runs that helped the Yankees win 8-4 and win the World Series in six games.
6. Lou Gehrig's Retirement Speech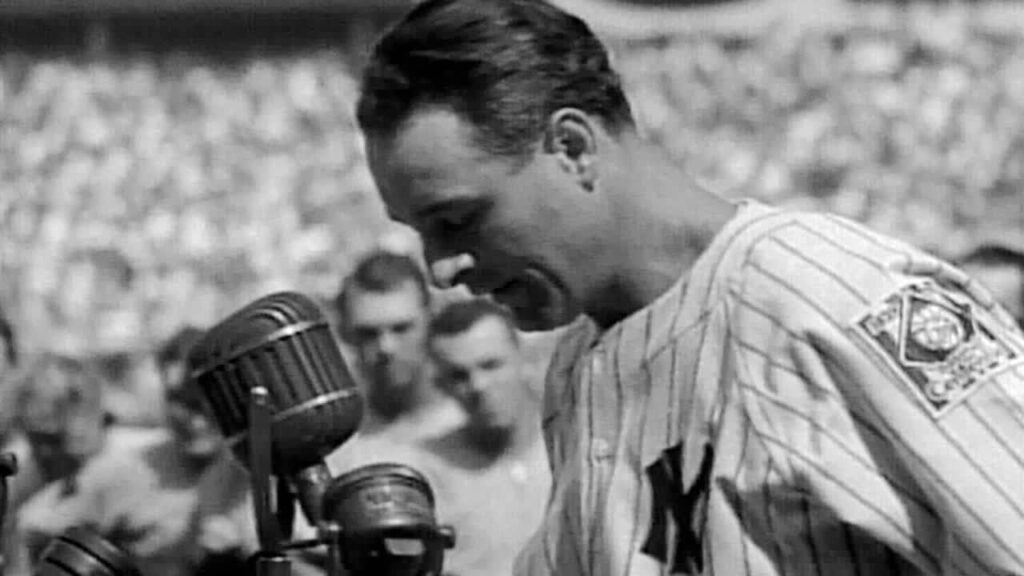 Unquestionably, this was one of the  to ever occur on a baseball field. Not only was Lou Gehrig "the Iron Horse," appearing in 2,130 straight games, yet he also happened to be one of the best athletes of his day.
It was alarming to witness how much his performance suffered as he began to experience the symptoms of ALS, the illness that now carries his name. Additionally, he broke down in tears as he approached the microphone on July 4, 1939, at the Yankee Stadium, to announce his retirement.
There most likely won't be a speech in MLB history that is more significant or unforgettable.
7. The Catch
It has to rank among the greatest baseball moments ever when just two words are needed to bring back memories for someone.
Willie Mays made a catch in Game 1 during the 1954 World Series that was absolutely remarkable and could only have been accomplished by a top-tier player. Additionally, it occurred in the eighth inning of a locked game between May and the Giants.
The Giants went on to win the series, but that catch—possibly the best defensive performance in baseball history—changed the direction of the game.
8. Jackie Robinson's National League Rookie of the Year
Jackie Robinson won the National League Rookie of the Year in 1947. It was a significant moment for many African-American during those times as he broke the "color barrier" in the world of baseball.
He appeared for the Brooklyn Dodgers in the National League which he won. His win became very memorable as April 15 is considered a day to celebrate Jackie Robinson's Day for this impact in baseball history.
Robinson's opened many doors for people of color during the 20th century. With his active view to activism and promoting his rights as an African-American, he surpassed the limits given by his detractors.
He also won the   (MVP) of the National League. Robinson was well-loved in the world of baseball as he was elected to the Hall of Fame in 1962.
Final Thoughts
There have been many memorable moments that occurred during MLB. Each game and series can be quite unpredictable, thus no one can be sure how every game will go and who will come out on top. As a fan of MLB, you should be aware of the most memorable moments.
We hope this article has been helpful. We have provided you with 8 of the best and most memorable moments that have occurred in MLB history.